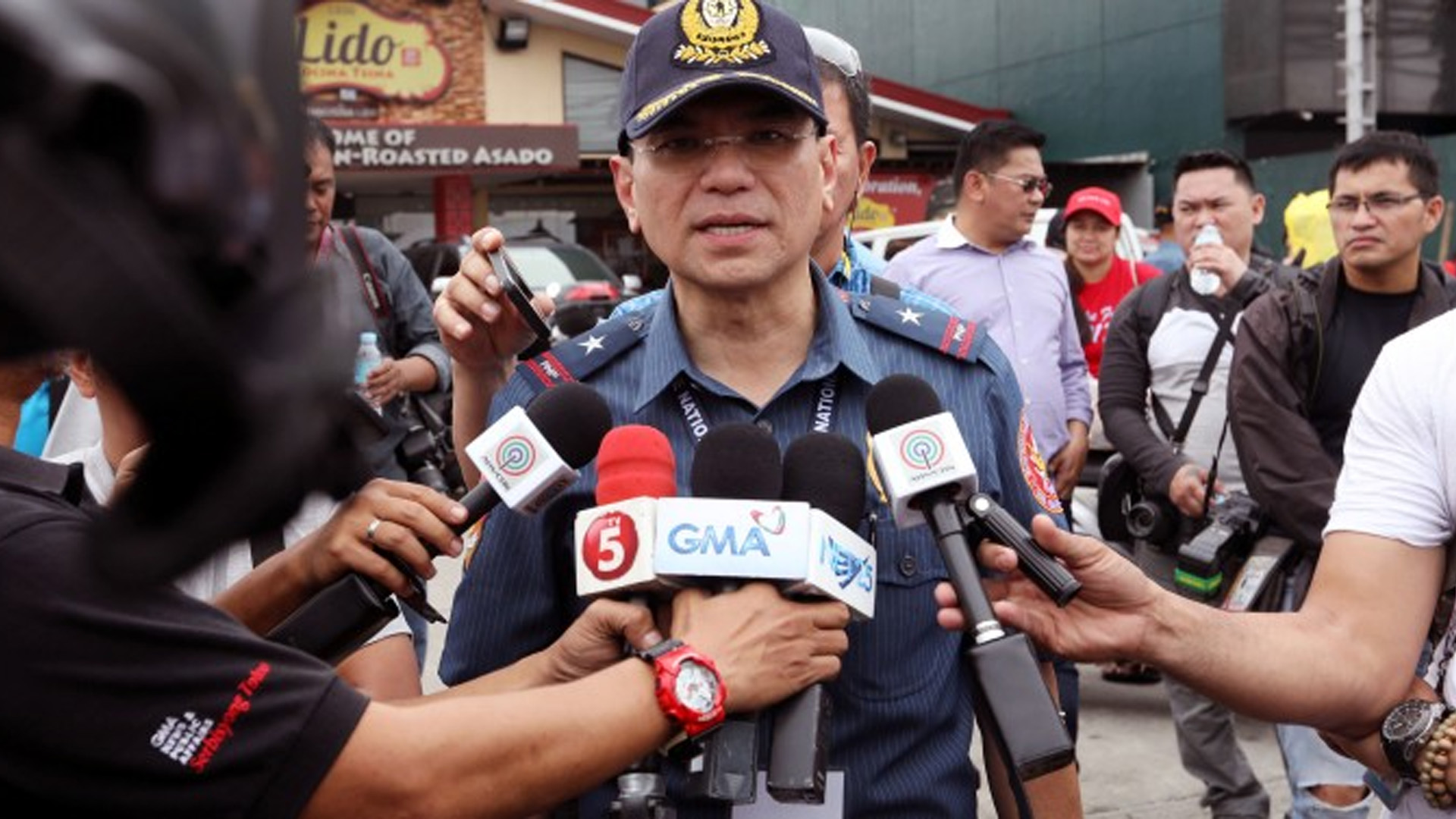 More than fourteen thousand police personnel will be deployed in Metro Manila to secure the campaign of senatorial candidates and party-list groups.
"As the campaign starts, the next three months are going to be critical. Top candidates will be active in all areas of Metro Manila as they start wooing the residents/voters," National Capital Region Police Office (NCRPO) head, Director Guillermo Eleazar said in a statement Tuesday.
Eleazar said the start of the campaign period also triggered strict additional rules set by the Commission on Elections (Comelec).
"For the campaign period for local candidates, prohibited acts include appointment/hiring of new employees, creation of new positions, salary increases, and release/disbursement of public funds, among others," Eleazar said.
"(These)restrictions are in addition to certain acts already prohibited during the election period which include the gun ban and use of security personnel and/or bodyguards by those seeking positions unless authorized by the poll body, among others," he added.
The gun ban is in effect until election day on May 13.
"We will also increase the frequency of checkpoints in the Metropolis to help deter criminal minds in executing their evil designs. I have strict orders to our commanders in the field to observe proper procedures and professionalism when conducting the checkpoints," Metro Manila's top cop noted.
He said the public may report discourteous and abusive police personnel to the nearest police station or at the NCRPO.
"I ask the public to be patient and understanding, as our security activities are for the good of everybody," Eleazar said.
The NCRPO director also called on all police officers to be non-partisan in handling political cases.
"I am reminding the senatorial candidates and political groups to properly coordinate with the authorities concerned to secure necessary permits for their political rallies and mitings de avance. The proper permits and clearances will pave the way for a more secure and orderly gathering for candidates, audiences and the entire neighborhood," he said.
The campaign period for local candidates, such as governors, mayors, vice mayors and members of the House of Representatives, begins March 29. (PNA)