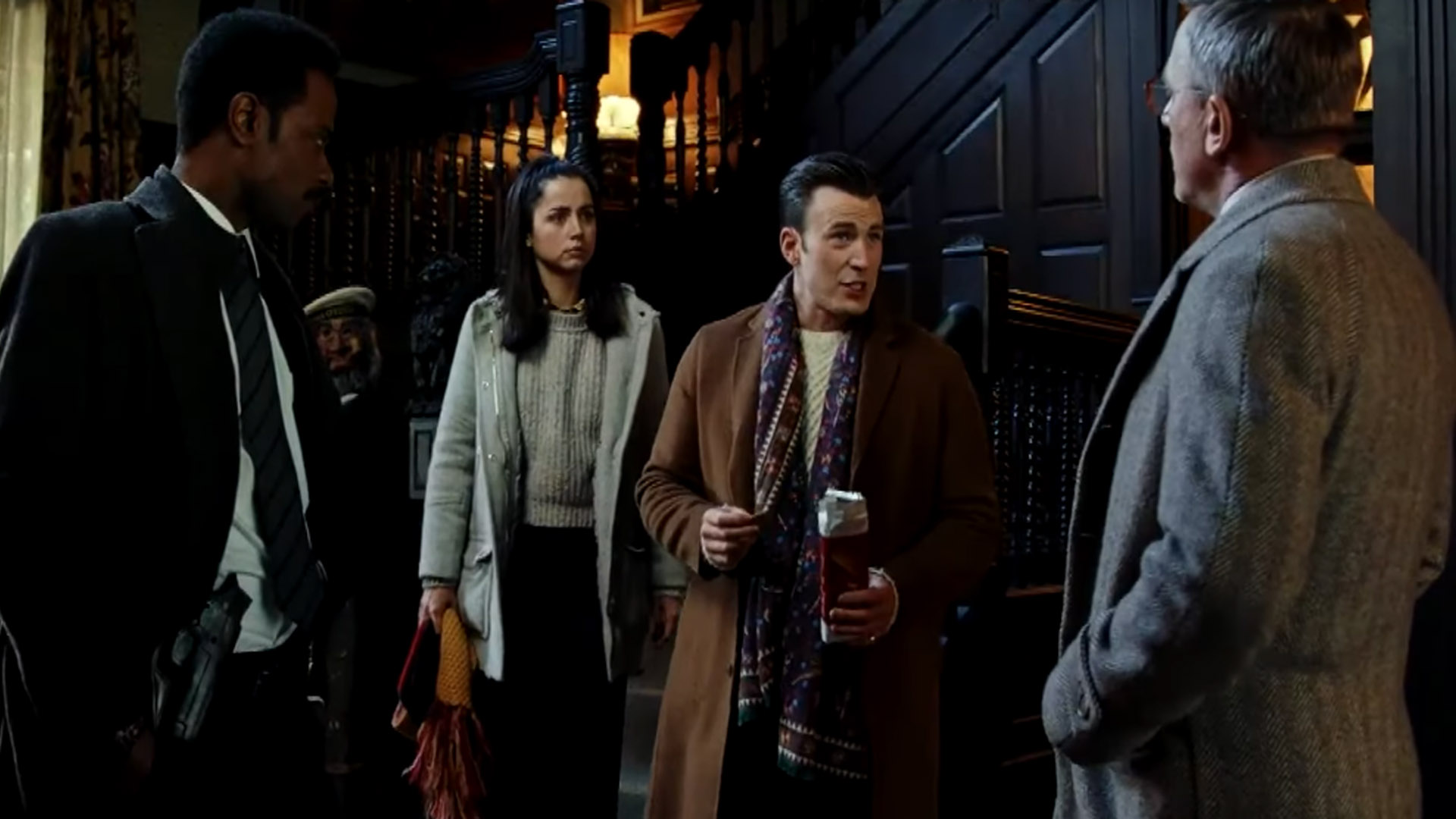 Usually, we don't really get a lot of movies that revolve around the good ol' fashioned genre of murder mystery à la Agatha Christie anymore. It's most likely because it's simply too cliché to be used time and time again as a genre for multiple movies that is then to be released one after the other. And, to be quite frank, that's pretty understandable. The foundational structure behind whodunit films, regardless of how many new sub-plots are branched out, are almost always the same with some type of event + body found (most of the time the patriarch's) + the appearance of a detective + revelation of secrets = the murderer finally discovered but at the expense of the others' having already been exposed with the more-or-less ugly truth.
Hence why, murder mystery is probably best left for several uses in television instead as, for starters, it can have a smaller production budget and can really expound on the story and its characters upon every episode. Also, given that it usually airs weekly, each episode can simultaneously keep the audience on their toes and make them eagerly anticipate for the next especially if an episode ends on a cliff-hanger. Not saying that the one-shot, bigger-budget movie versions of these isn't great but, practicality wise and give the economy we live in right now, its definitely a safer deal (particularly with profit) going with murder mystery T.V series adaptations or originals than movies.
Nonetheless, there still have been a number of successful whodunit movies like with 2001's "Gosford Park" and 2017's "Murder on the Orient Express" based on Agatha Christie's mystery-novel style and one of her actual novels of the same name respectively. But, you see, given that the 16-year gap between the two movies proves just how filmmakers still tend to shy away from this particular genre because there really isn't much one can do to, for a lack of a better word, "complex" things up with the overall story line (at least, not without confusing their audiences to the max). So, maybe it's best for movies like these to only be produced in minimum quantities just to still keep the feeling of excitement alive when watching them.
With that being said, the recent trailer for "Knives Out" has just been released and features an ensemble cast of Chris Evans, Jamie Lee Curtis, Michael Shannon, Katherine Langford, Jaeden Martell and Christopher Plummer as members of the Thrombey family with Toni Collette and Don Johnson as the Robinsons, Ana de Armas as Marta plus Daniel Craig and Lakeith Stanfield as Det. Benoit Blanc and Det. Elliot respectively.
The trailer already starts off with the detectives interrogating the Thrombey members who gathered for the patriarch of the family's 85th birthday before his sudden untimely murder. A series of events then begin to unfurl as the family members are each pressured into admitting even their deepest of secrets as they all try to figure out who really killed Harlan Thrombey (Plummer's character). But it's not as easy singling out who committed the crime since, as what Det. Blanc (Craig's character) says, "You all love twisting the knife into one another."
"Knives Out" is set to be released on November 27, 2019 in the United States. Rian Johnson (Star Wars: The Last Jedi) directed the movie.