11 Filipino crew members of a Chinese tugboat arrive here healthy and not exhibiting any flu-like symptoms.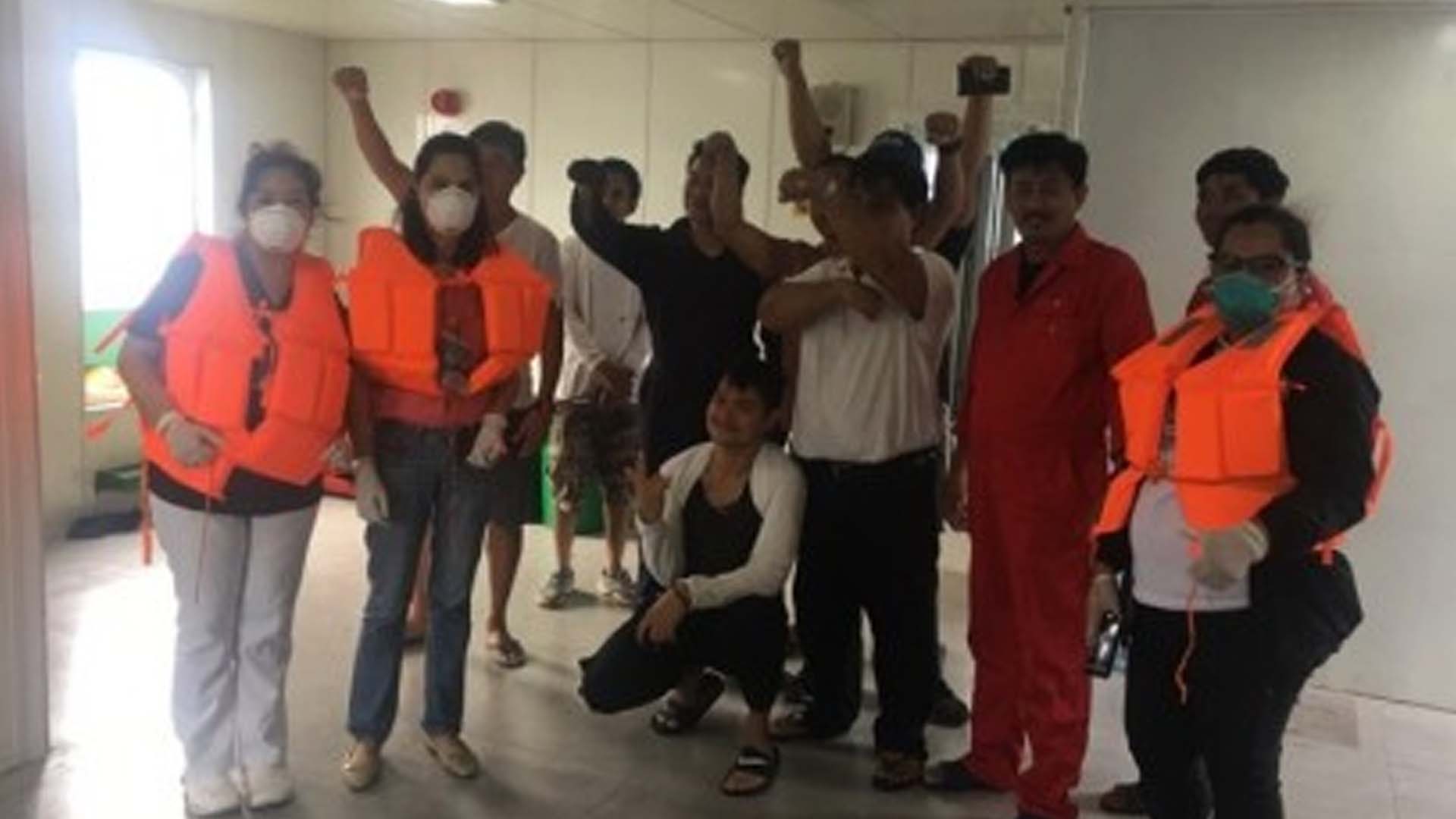 The 11 Filipino crew members of a Chinese tugboat that arrived on Tuesday night, are healthy and did not exhibit any flu-like symptoms.
In an interview, Dr. Jerry Go, Quarantine Medical Officer of the Bureau of Quarantine in Region 7 (Central Visayas), said all of the crewmen passed the Department of Health (DOH) test used to determine suspected novel coronavirus cases.
An inter-agency team that was convened earlier that day by the local Customs Collector Fe LLuelyn Toring immediately sent two teams to board the tugboat and check on the health of the crew before deciding on whether they should be allowed to disembark.
Dumaguete Mayor Felipe Antonio Remollo had announced he would not allow the tugboat and two other vessels from China to dock at the city port nor the crew to disembark amid the novel coronavirus scare.
However, after a thorough examination by health authorities who boarded the tugboat, they found the crew to be all healthy with no flu-like symptoms.
But for safety and security reasons, the crew will only be allowed to disembark one or two more days after the 14-day incubation period had passed starting from the day they left China, Go said.
Records showed that the three Chinese vessels departed the port of Taizhou in China last January 22.
They arrived and anchored at the Dumaguete Bay to go through the process of conversion, Toring said.
Conversion means that the imported ships, after having gone through the government processes, will now fly the Philippine flag.
The three vessels were imported by Industry Movers Corp. based in Makati City and will be headed towards Albuera, Leyte after having been cleared by the Customs Office here.
Only the tugboat had crewmembers on them while the two cargo vessels were empty and without people on board.
Authorities who boarded the tugboat said the Filipino crew members told them they were afraid of getting off the vessel here because this is where the two confirmed 2019 nCoV cases came from. (PNA)