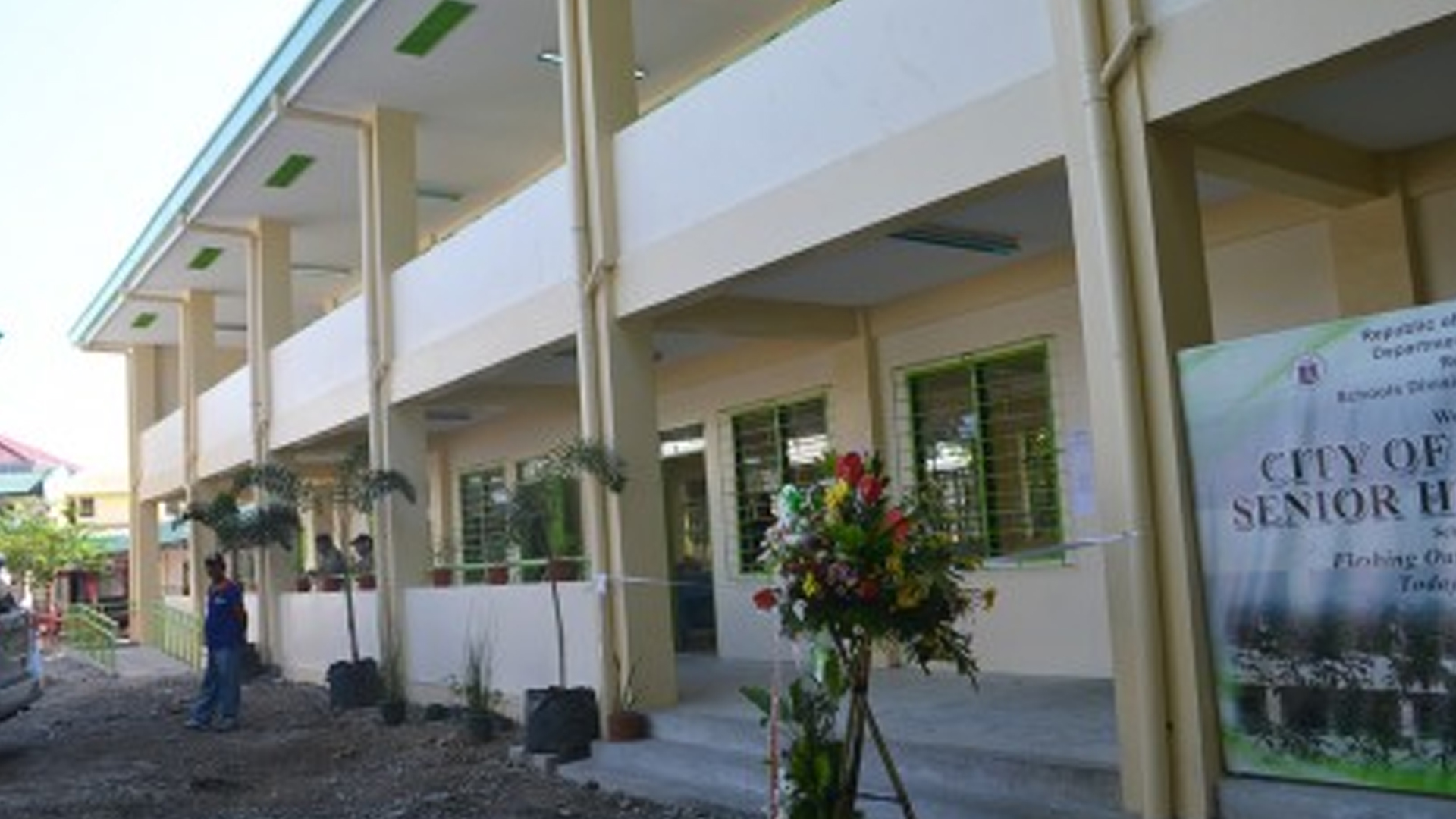 The first two-story stand-alone senior high school in this city was formally opened on Monday in time for the start of classes.
Outgoing Mayor Christian Natividad, together with (Mayor-elect) Vice Mayor Bebong Gatchalian, led the inauguration of the new City of Malolos Senior High School in Barangay Guinhawa here.
The school building has eight classrooms and laboratories for incoming senior high school students through the effort of the city government of Malolos.
"What we are doing is part of helping the national government in K to 12 program and hopefully, the problem in the number of classrooms will be reduced," Natividad said.
The outgoing city executive also encouraged students to continuously study because the city government is always ready to provide education assistance.
"I also thanked the teachers who give hope, happiness, and enthusiasm for the students, especially in this city. Thank you for their continued guidance," he added.
Acting school principal Dervin Nicodemus said 3 out of 4 senior high school tracks will be offered at the new City of Malolos Senior High School.
"This will be composed of academic track, the track appeals to those who have set their minds towards a college education. Next is sports track, which was developed to equip senior high school students with sports-related and physical fitness and safety knowledge; and last is technical-vocational-livelihood (TVL) track, which calls out eligible students with subjects focused on job-ready skills," Nicodemus added.
The said senior high school building was funded by Department of Education (DepEd) through the support of Malolos City government.
Gatchalian, for his part, said the city government supports education not only in academic programs but also in sports and technical-vocational programs.
He also told the students to take care of the new school building, as it can truly serve its purpose as a learning facility. (PNA)