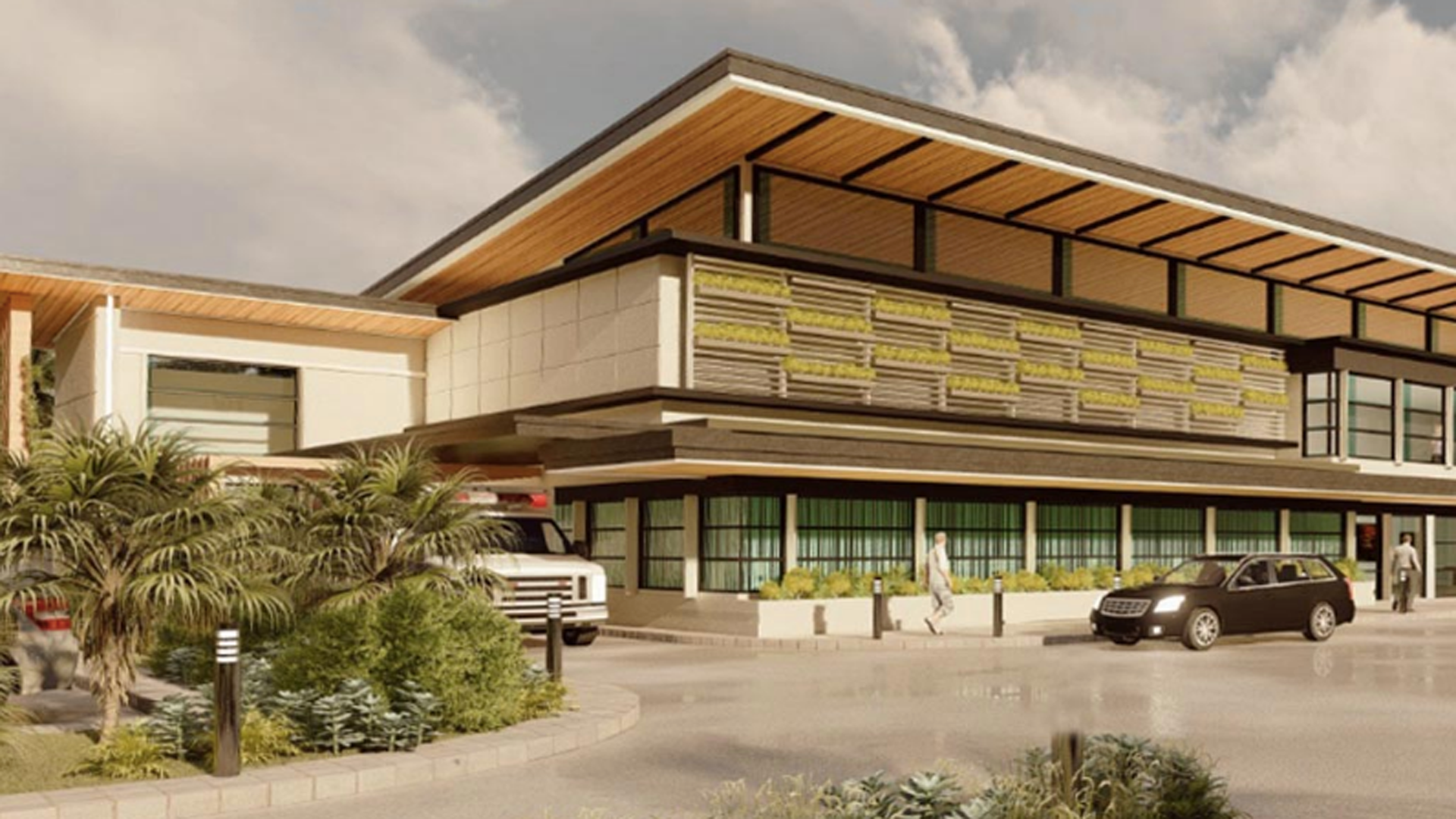 Given its disaster-resilient facilities, a hospital in the province of Pangasinan was named as one of the finalists for this year's World Architecture Festival in Amsterdam to be held in December.
Sagip-Kanlungan, which is envisioned to become a compact hospital model for rural areas, joined six other facilities in the health care design category.
"We are excited not just to represent our country in this prestigious competition, but, more importantly, to contribute something that will bring real benefits to the way hospitals are built and how healthcare is delivered most especially in the countryside," Sagip-Kanlungan architect, John Ryan Santos of the firm John Ryan Santos+Partners, said in a press release.
The low-rise facility, which has a 40-bed capacity, has a shelter mode which shields all windows and vulnerable openings with multiple shutters equipped with redundant backup power systems. It likewise has open spaces to accommodate tent housing for evacuees.
"I really wasn't thinking of winning awards for our work when my team and I started designing it. All we wanted to do was to come up with a hospital design that allows hospitals to be easily and economically built in rural areas so that residents will have access to a fully capable healthcare facility within their municipality," Santos said.
He encouraged future project proponents to consider building smaller hospitals as these provide easier access to health care services especially to people living in rural areas.
Sagip-Kanlugan is competing against future healthcare entries from Providence, USA; Stolkovo, Moscow; Bandar Abbas, Iran; Bangkok, Thailand; Moscow, Russia; and Nuuk, Greenland.
This is the first time in the festival's history that a Filipino entry has made the final cut in the healthcare design category. (PNA)