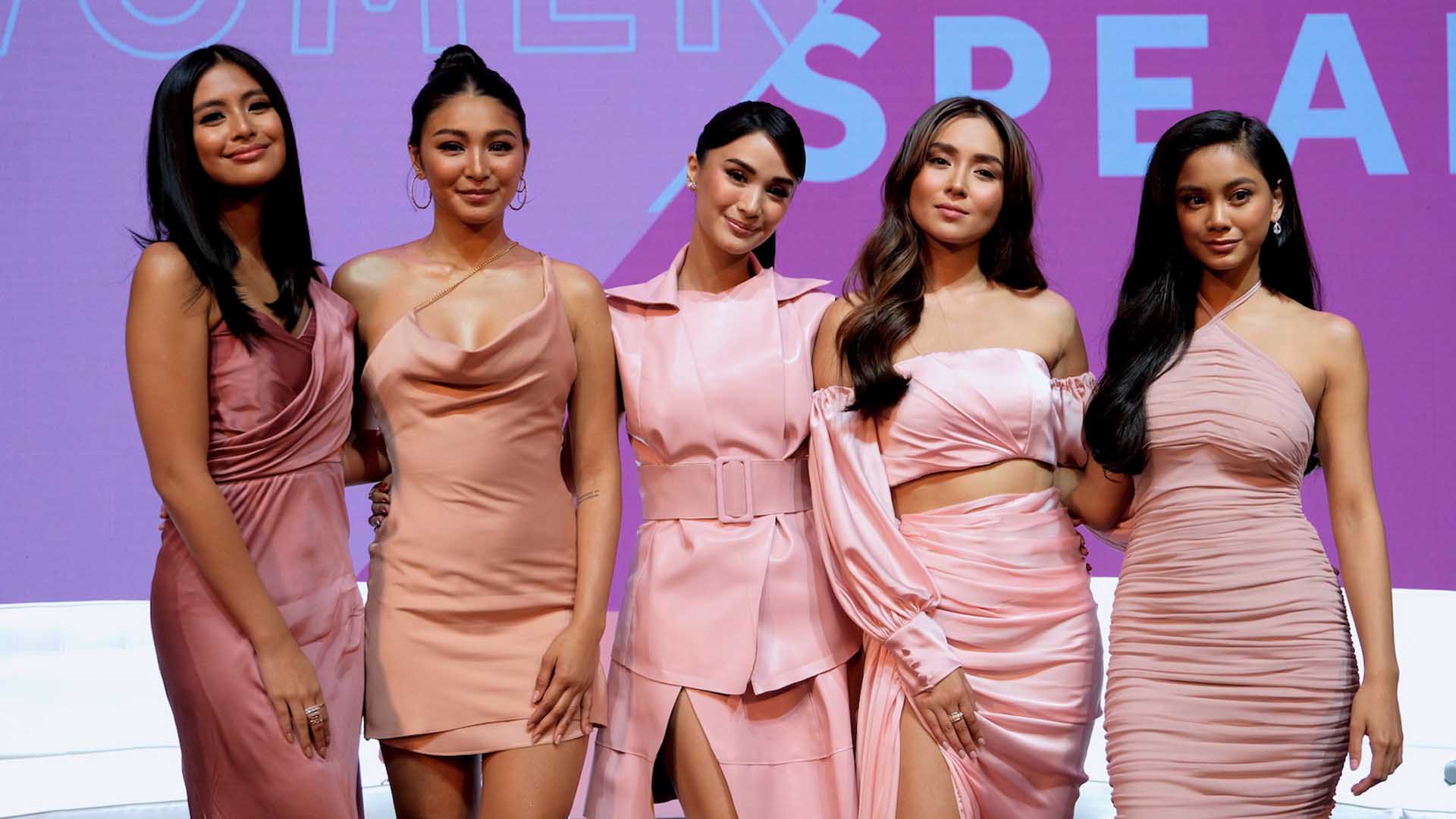 ME: "I can do anything!", ALSO ME: "Pero kaya ko nga ba?" – this much-used statement has been turned into an everyday meme as it appears to be a real dilemma faced by even the most confident girls. Recognizing this, Pond's, the most well-loved face care brand by Filipinas, launched the #SeeWhatHappens movement to help encourage women everywhere to face their hesitations and indeed, see what happens next when they overcome their self-doubt.
"A recent study showed that more than 9 in 10 women hold themselves back in some situations. In the Philippines it was found that 96% of Filipinas say they've experienced self-doubt, which at some point disabled them from achieving their goals. Fear of being judged is the most common reason for Filipinas to hold back whether it's about their career or a relationship. It was with this in mind that we at Pond's are shedding light on the #SeeWhatHappens stories of our own ambassadors – confident ladies whom you'd never guess would have hesitations and self-doubt," shared Pond's Senior Brand Manager Kristine Rey-Domingo.
Household names associated with confidence and success like Heart, Kathryn, Nadine, Gabbi, and Ylona didn't become who they are now overnight. While the whole world sees their success, what's often overlooked is the personal struggle that these amazing girls deal with to continuously grow and succeed. Pond's tapped into their personal stories to let girls know everywhere that even the most confident of women have their own inner hesitations they have to overcome.
Despite all her accolades, Heart Evangelista-Escudero, talked about dealing with self-doubt and questioning if she was enough. She was hesitant to reach for more because of this but wanted to be part of something bigger. In the end, she chose to be brave and decided to make art her outlet and form of expression. The world remains in awe of Heart's constant evolution and success as an actress and artist.
Gabbi Garcia, on the other hand, found herself questioning how she could standout in an already-crowded acting industry. She didn't allow her fears to limit her and decided to jumpstart a career in singing, which gave her diversity and dimension. Today, she finds herself recognized and sought-after in both fields.
Joining the Pond's family is the multitalented Ylona Garcia. With a flourishing international and local career, it's hard to believe that once upon a time, this young lady was starting to believe her inner voices telling her she wasn't progressing and maybe she should just quit. Today, Ylona adds another win to her list as she is announced as the newest Pond's girl.
Nadine Lustre surprised the world and the showbiz industry when she changed her 'sweetie pie' image to the edgy and stylish celebrity she is today. She reveals that this was really her all along but was so scared of messing up a showbiz career that had certain expectations. It paid off! Today, Nadine has carved her own niche because she was brave enough to be herself.
Capping off the list is Kathryn Bernardo, one of the biggest stars who would seem unlikely to feel self-doubt. Kathryn confesses how much inner turmoil she had in saying yes to the rigorous acting requirements for the film "Hello, Love, Goodbye". Today, she is jubilant that she faced her hesitation as the film is undoubtedly one of her most acclaimed career milestones.
With these 5 girls starting the #SeeWhatHappens movement, Pond's hopes to encourage women everywhere to share their own stories, rise above their inner voices and transform moments of hesitation into moments of inspiration.