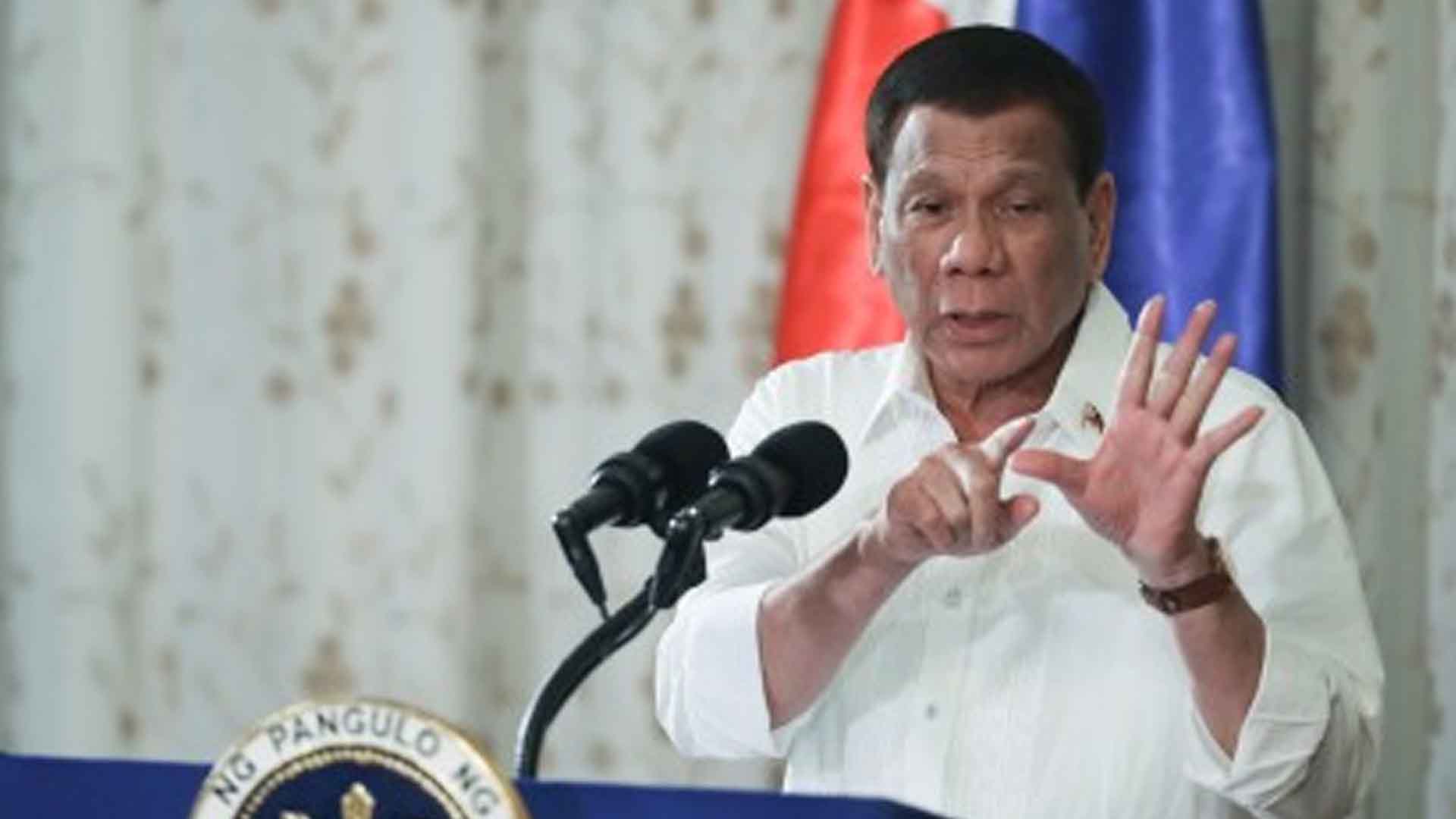 President Rodrigo Duterte said he would be firing a female official handling an economic office because her performance was "not in parity" with other officials in his Cabinet.
"May isa pa akong tanggalin (I will fire another official). Though she is not corrupt, but she is not in parity with the others sa (in) performance. Handling an economic office," Duterte said on Tuesday during the 2019 Outstanding Government Workers Awards rites.
In a media interview after the oath-taking of newly-elected officers of the Malacañang Press Corps, Duterte said he felt that the performance of the economic official was "lacking".
"Kulang, kulang talaga (Not enough)," Duterte said.
"Hindi lang siya kasing smart ng others (She's not as smart as others) but this particular position would need somebody who is…e ako, 'yung mas marunong (more knowledgeable)," he added.
Duterte did not bare her name nor give any other details.
Earlier, Duterte bared that he fired Pasig River Rehabilitation Commission (PRRC) Executive Director Jose Antonio Goitia over alleged corruption.
Duterte did not explain what corrupt activities Goitia was tagged in, except for boasting about being transferred to the Bureau of Customs (BOC).
"He's telling people that he will be appointed Customs collector. And already was collecting," Duterte said.
The President said that aside from the unnamed economic official and Goitia, more officials would be fired.
"Inuna ko ito because he's been bruiting about the — siya ang ilagay ko sa Customs. At nag-ano na, naghingi na ng mga pera doon sa mga — those who are connected with the — sa Customs (I fired him first because it's been bruiting about–that I'm transferring him to Customs. And he's been collecting money from those who are connected with Customs)," Duterte said.
"My intention is to wipe them out. All of them. Maraming bakante sa gobyerno. BIR pati Customs (There are a lot of vacancies in the government. The Bureau of Internal Revenue and Bureau of Customs)," he said. (PNA)