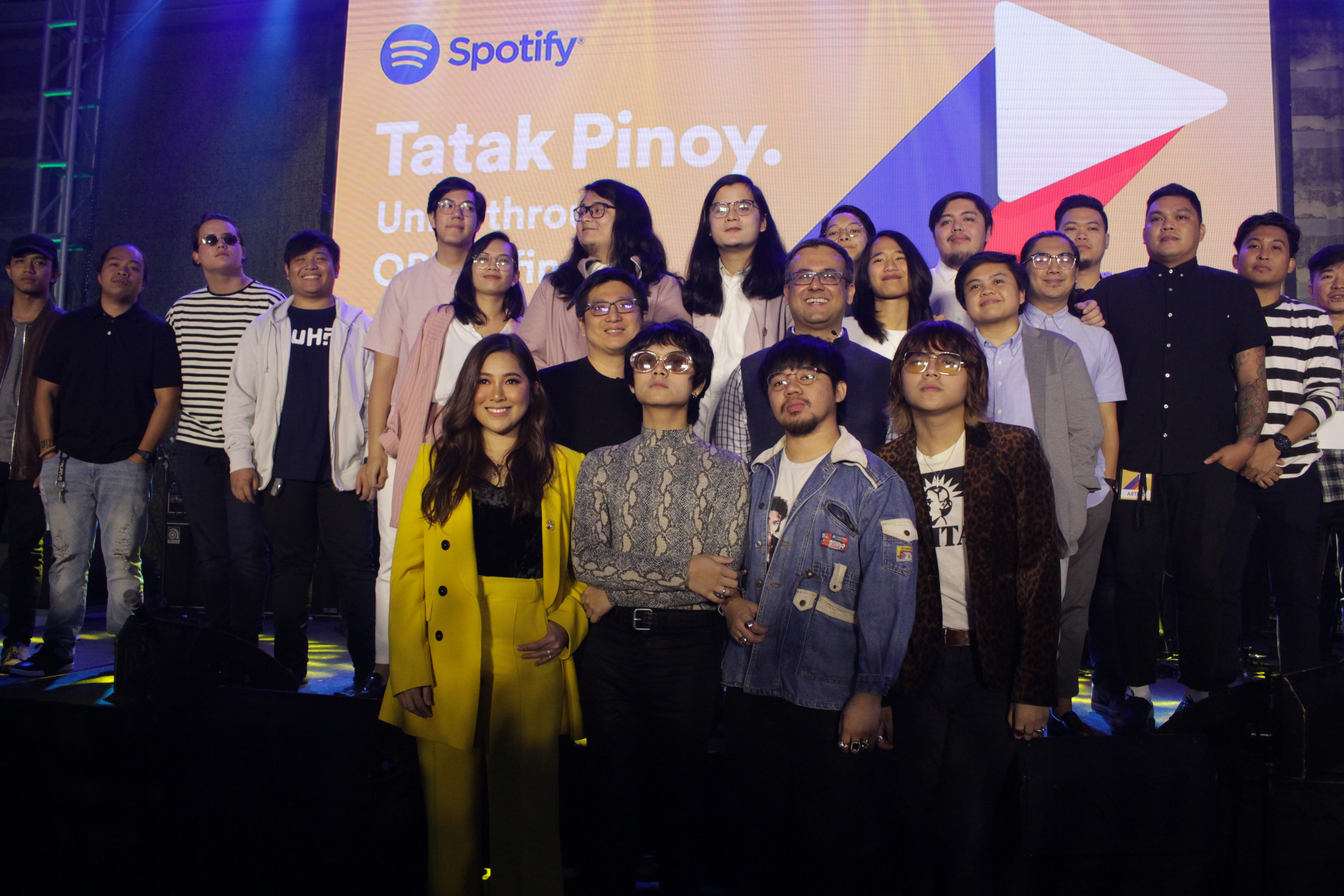 As Spotify celebrates another year in the Philippines, the music streaming platform also celebrates Original Pinoy Music (OPM) with the launch of the Spotify Jams: OPM Love Songs campaign.
The campaign, Spotify Jams: OPM Love Songs, is designed specifically for Pinoy music lovers. Celebrating all things OPM, the campaign revolves around today's top artists covering the biggest OPM love songs of the past. IV of Spades, Ben&Ben, juan karlos, Moira Dela Torre, Sarah Geronimo, and Silent Sanctuary were given the opportunity to cover their favorite OPM love song, based on their interpretation of the song. The outcome: a masterpiece.
This effort is truly a canvas for these artists to showcase their celebration of love to OPM and for their fans. Fans are encouraged to take this journey with the artists and understand their inspiration. All recordings will be made available on Spotify OPM's flagship playlist, 'Tatak Pinoy.'
The release schedule of the covers are as follows:
● 8 February: Moira Dela Torre and juan karlos
● 14 February: Sarah Geronimo and Silent Sanctuary
● 22 February: Ben&Ben and IV of Spades
"At Spotify, we realize that helping you discover new music wasn't enough: we wanted to have a hand in celebrating OPM content of the past and the present. For the launch of this campaign, we wanted to work with some of the top OPM artists of today and get them to cover their favorite OPM love song of the past. We understand the importance of OPM here in the Philippines and we want to celebrate this beautiful genre with our fans," says Chee Meng, Tan, Head of Artist and Label Marketing, Spotify, Southeast Asia.