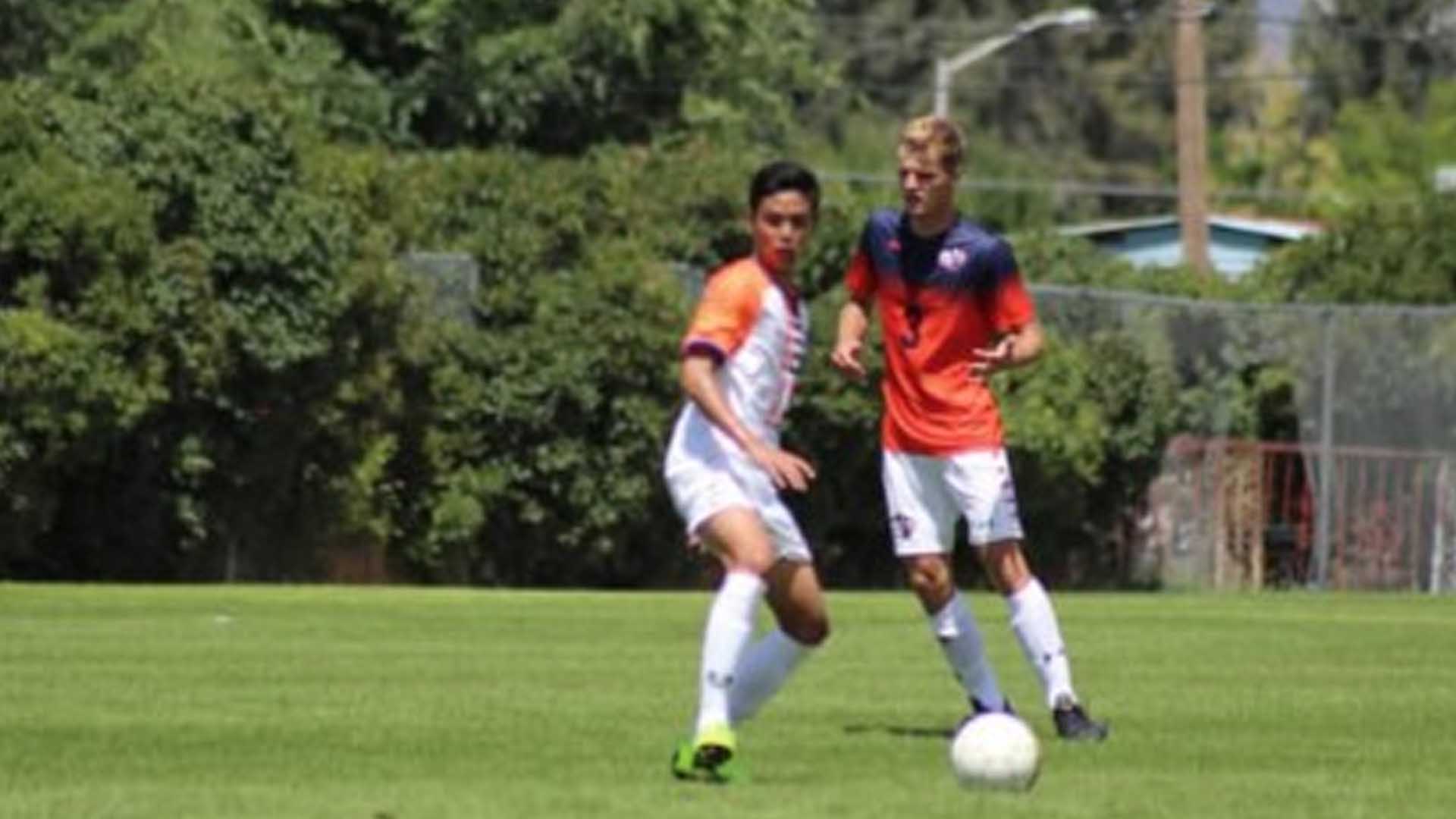 UAAP Season 81 men's football Rookie of the Year awardee Shanden Vergara is realizing his dream of having an American education as he prepares himself as a future professional footballer for the Major League Soccer (MLS).
The nineteen-year-old son of football coach from San Carlos City Negros Occidental John Jason Vergara and Marife T. Vergara of Molave, Zamboanga del Sur, is now in Utah, USA enjoying a full scholarship at Snow College.
Snow College is one of the oldest junior tertiary institutions in the US with dynamic sports programs like women's volleyball, men's and women's soccer, men's and women's basketball, softball, and rodeo.
The school, located in the quiet town of Ephraim, Utah and has 5,100 students, competes in the National Junior Colleges Athletic Association (NJCAA).
Vergara left for Snow College in early July and has been impressive during the pre-season training.
"During training and practice games he scores. He even scored a goal from the top corner using his weak foot in one of their training matches which made his teammates go crazy,'' said the proud dad John Jason.
After receiving offers from at least 30 colleges and universities in the US, Shanden's dad feels that his son is in the right place to live his dream of having a career as a professional footballer.
"His school now is competing in a very competitive tournament. Their coach Portuguese Nuno Gourgel from Tottenham youth academy is very strict. He is a coach who is serious and has ambitions to give Snow College a title it needs. Shanden has foreign teammates, three Japanese, two Portuguese from Benfica academy, two Brazilians, and an Argentinian-American. They have recruited players from all over the globe to show that they are building a championship team," he added.
Snow College recruited Shanden through Football for Humanity Foundation President, Chris Thomas and his international partnerships with top-caliber recruitment organization called SRUSA based in the United Kingdom, not far from Manchester, England.
Football for Humanity Foundation led by football fanatics Chris Thomas and Belle Tiongco is a non-government organization (NGO) that believes in the transformative power of football.
The group harnesses that power to protect, educate and empower children affected by armed conflict, natural disasters, and extreme poverty.
Football for Humanity last summer distributed thousands of footballs to less fortunate children in Mindanao which included children from Lumbia FC Raptors, Kauswaga FC Falcons, Merry Child School, and Bulua National High School here in this city.
Snow College is just a stepping stone for Shanden as he really wants to play for the Major League Soccer (MLS) in the future. The MLS is the top tier football league in the US with 24 clubs from different cities competing.
"Definitely his goal is to play for the MLS someday. He is a very hardworking kid and he is very focused. I am very happy now that he has reached one of his dream which is to study in a US school. He eats, sleeps and plays football since he was a child. He was always first on the training pitch but he never forgets his studies. He was very studious and always made sure he studied first and did his assignments so that he could train football," John Jason added. (PNA)