The Philippines definitely has the most breathtaking flower farms and gardens that are becoming popular destinations for nature lovers who enjoy relieving their stress by surrounding themselves with beautiful and colorful blooms.
These farms and gardens always make gorgeous backdrops for social media photos with their breathtaking natural views.
If you're planning to have those nature-inspired aesthetic photos, here's a list of the most Instagrammable flower farms and gardens in the Philippines that you must visit.
1. Buwakan ni Alejandra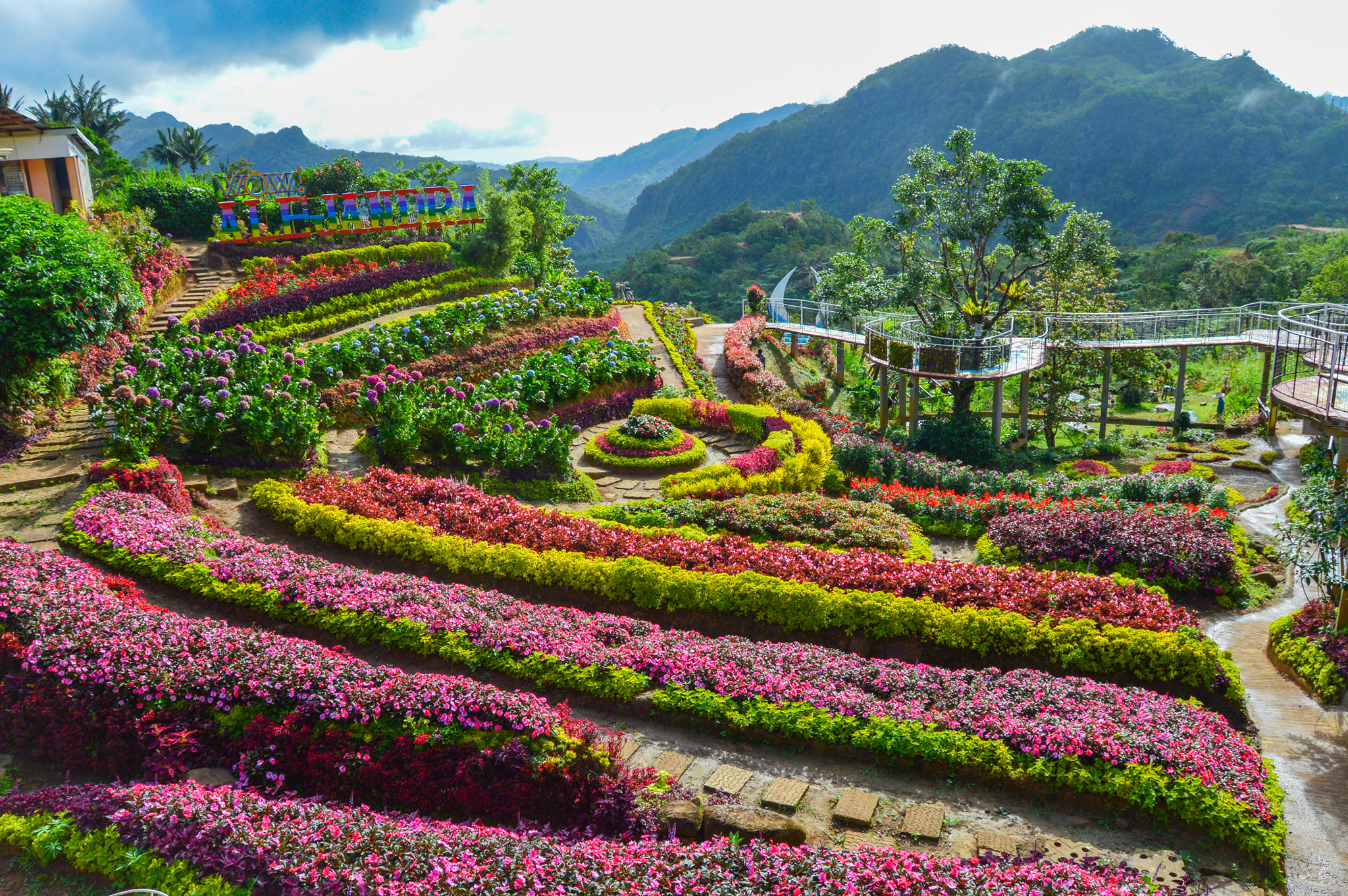 Translated to "The Flower Garden of Alejandra" in English, Buwakan ni Alejandra is a 700-square meter flower garden in Balamban, Cebu, with a variety of flower species thriving in it.
It is arranged in a harmonious manner that makes different species of colorful flowers and plants blend beautifully with one another, creating an overall awe-inspiring view. Some of the flowers that you will see here include angel trumpets, hibiscus, dahlias, roses, begonias, and spider flowers.
The garden is open daily from 7:00 a.m. to 6:00 p.m., but remember that you need to pay an entrance fee and attend an orientation first.
Guests are usually accompanied by a guide and are required to follow designated trails. The flowers in their garden are also not for sale, and picking flowers is prohibited.
2. Celossian Flower Farm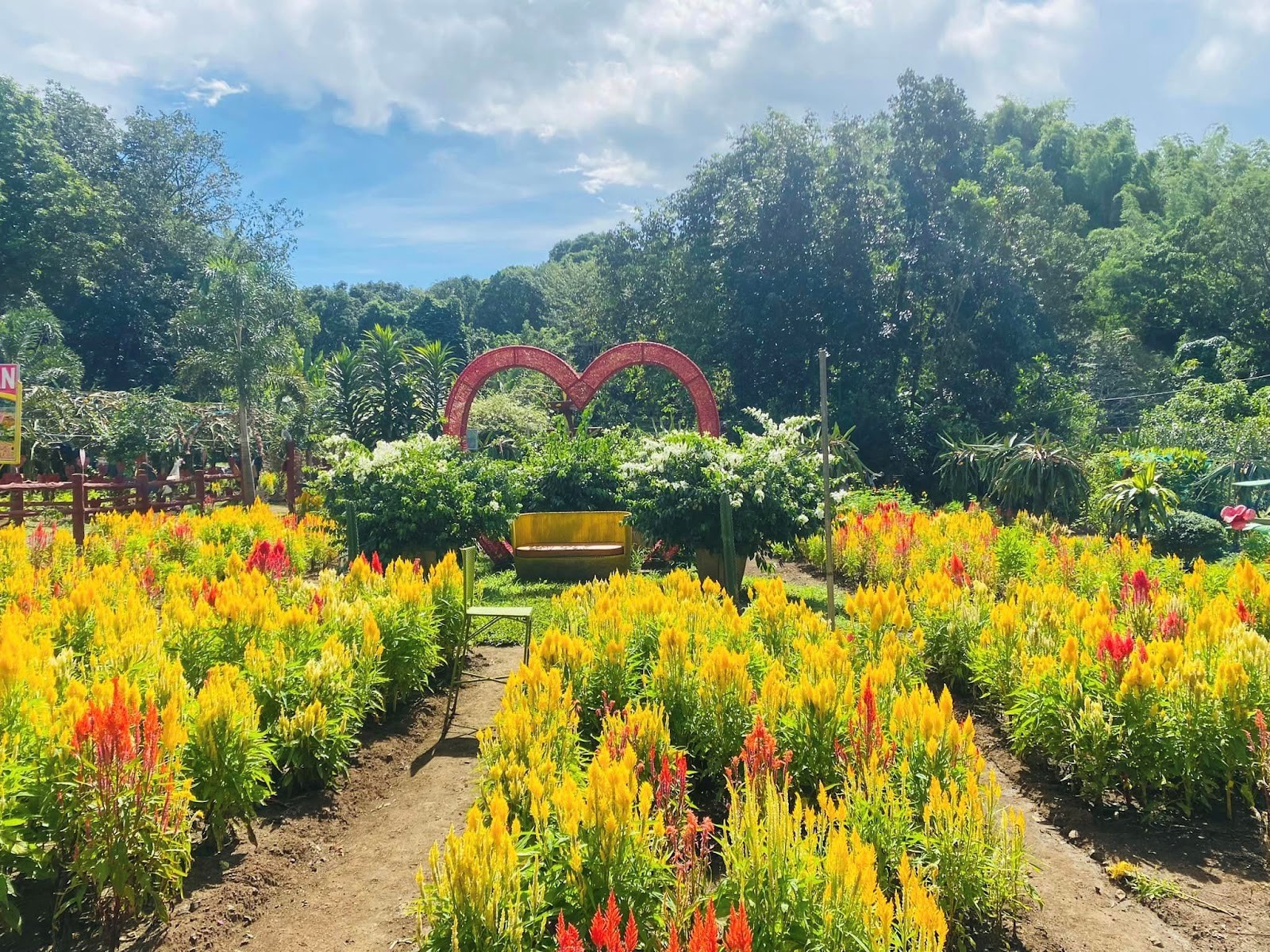 The Celossian Flower Farm is located in the town of Baras, Rizal, which is a few kilometers away from Metro Manila.
As the name suggests, this flower farm is considered the home of celosias, a type of flower that only blooms once per year, and has flame-shaped petals with bright red and fiery yellow colors.
The flower spectacle at the farm brings the warm and relaxing feel of the Netherlands because of the attractive display of vibrant, calming, and majestic fields of flowers that will certainly take your breath away.
The farm is known for its budget-friendly entrance fee and is very accessible to the public. During your visit, you can freely do some sightseeing, walk around the property with family, friends, or a special someone, and take as many photos as you want through photo-ops.
The farm is open every day from 6:00 a.m. to 6:00 p.m.
3. Haight's Place Sakura Park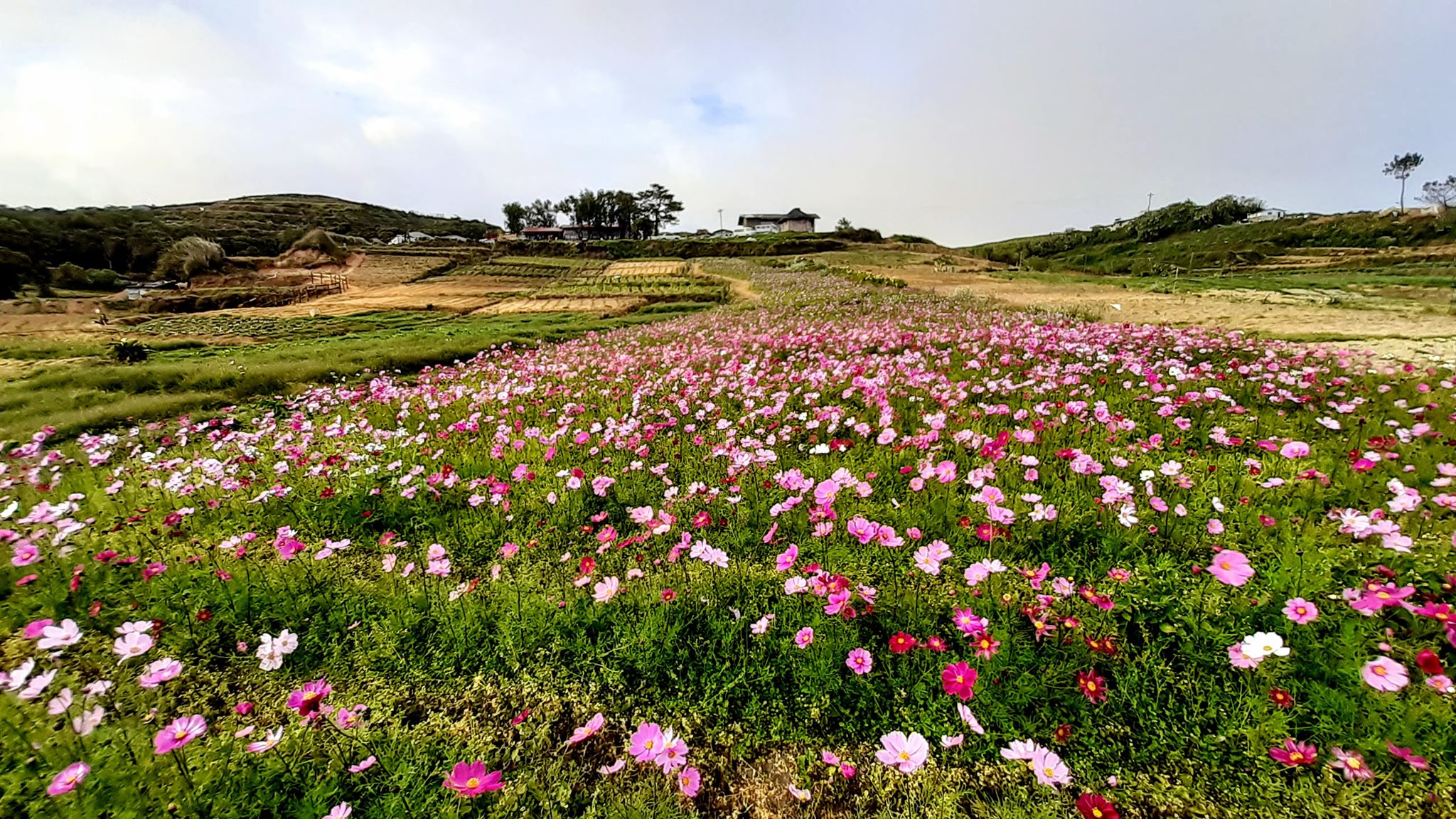 Haight's Place is a well-known farm in Atok, Benguet. The farm is specifically located in the town of Paoay, which usually experiences lower temperatures as compared to the rest of the Benguet region.
Sakura trees donated by Japan were one of the main attractions in this garden. You can find two Sakura varieties in Haight's Place, and these are the Yakiwari Sakuta, which bears pink flowers, and the Sindaya Sakura, which bears white flowers.
The entire park exhibits a wonderful hilly and lush scenery where you can clearly see the site being covered with various flowers like hydrangeas, sunflowers, calendulas, and alstroemeria blooming in several colors.
The best time to visit the farm is early morning, or late in the afternoon if you are only planning to stay overnight. The property maintains three rooms, a cabin, and a camping area to accommodate stay-in visitors. Also, be sure to wear a thick jacket to protect yourself from the cold.
4. Bukid Amara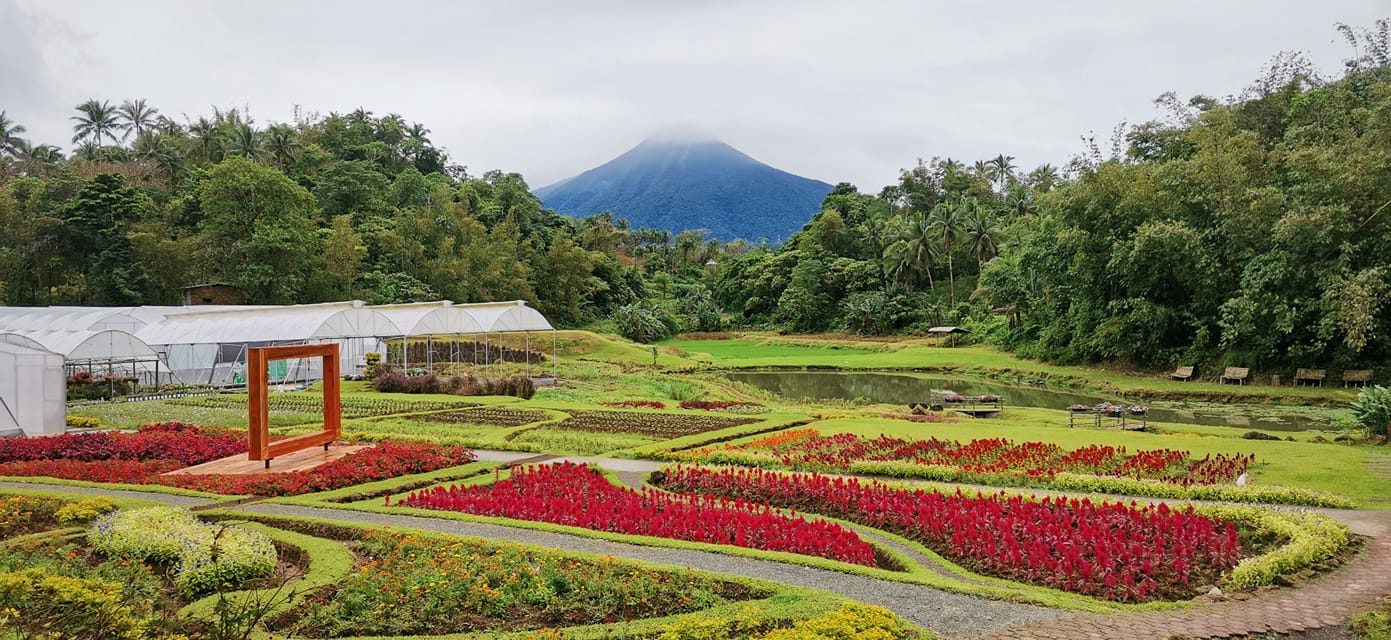 Another must-see local farm in Quezon Province is Bukid Amara, which nestles at the foot of the marvelous Mount Banahaw. Its owner proudly promotes the beautiful concept behind growing their flowers, which is to cultivate happiness.
Its famous attraction, "The Flower Meadow," showcases an array and stunning landscape of flowers, paired with magnificent hues and colors of mountain-dewed petals that dreamily blend with other farm elements.
Truly a paradise found for nature lovers, the breathtaking view of Mount Banahaw also adds to the aesthetic of the entire farm as it serves as a great backdrop for the most Instagrammable picture that you'd take.
Visitors can also delight themselves with Filipino food and cold beverages offered around the farm. It is open every day from 8:00 a.m. to 5:00 p.m.
5. Sunshine Farm Philippines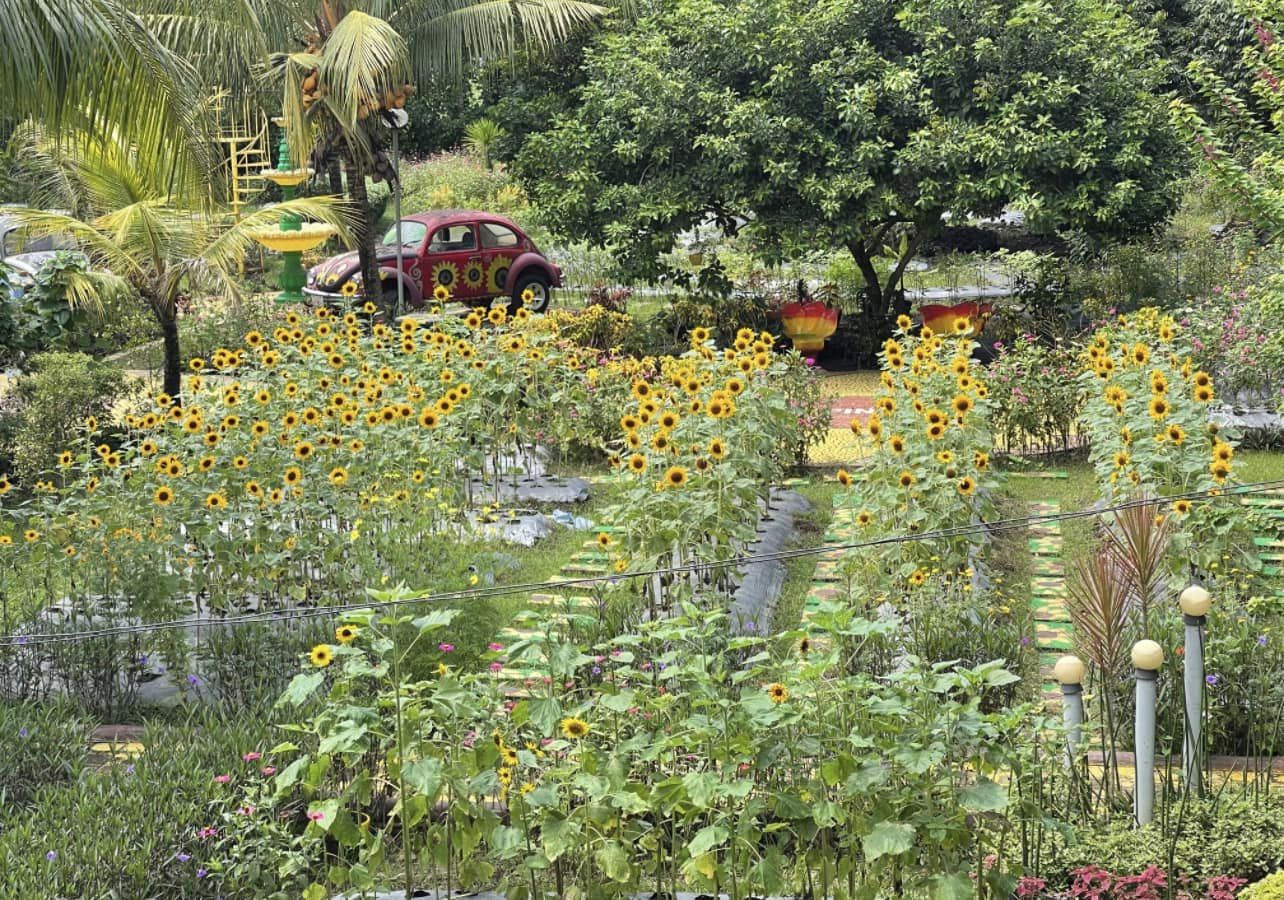 Located in Barangay Lai, Quezon, Sunshine Farm is not just a breathtaking flower-themed attraction, but rather a beautiful symbol of life, hope, and happiness.
The meaningful cause behind the farm's establishment is the founder's mission to provide livelihood opportunities to disabled people and support different Persons With Disabilities (PWD) projects. Thus, when you visit the farm, you will immediately notice its PWD employees.
Here, you can buy sunflowers for Php150 per piece and purchase souvenirs at their shop.
Keep in mind that April and May are the best months for sunflower blooming, so you may take a visit during these months. Sunshine Farm is open from 8:00 a.m. to 6:00 p.m. on weekdays and from 7:00 a.m. to 7:00 p.m. on weekends and holidays.
True enough, the Philippines is one of the best countries that offers an out-of-this-world experience with nature, as you get a chance to see and feel the beauty of these flowers up close.
With all the must-see flowers on this list, it would be such a waste not to be able to explore them, so start planning your long weekend trip and prepare to be captivated!
Photo Credit:
https://www.facebook.com/BuwakanNiAlejandra/, https://www.facebook.com/celossianflowerfarm/, https://www.facebook.com/haightsplace/, https://www.facebook.com/bukidamara, https://www.facebook.com/SunshineFarmPH