On March 22, a lot of people got shocked after the United States Transportation Security Administration (TSA) disclosed that peanut butter is now considered to be liquid.
On TSA's Twitter account, travelers were reminded to follow the recommended size whenever they bring peanut butter on their travels.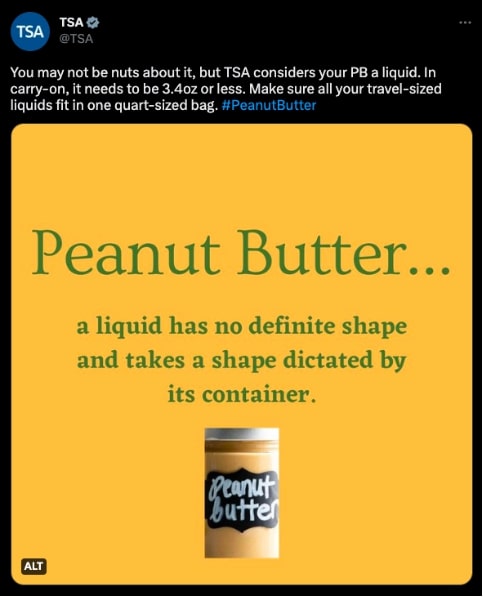 As the TSA considered peanut butter to be a liquid, the allowed size would be 3.4 ounces or less. This measurement is the same whenever you bring a dip or sauce to your travel meals.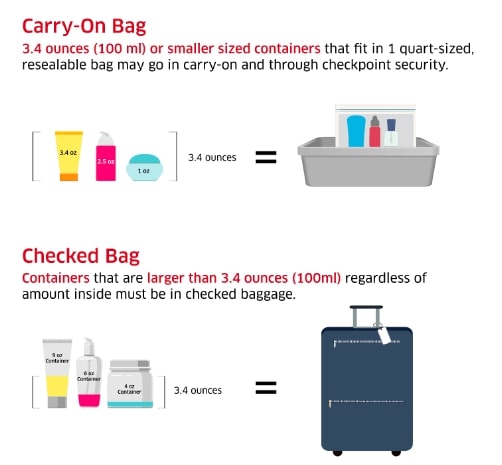 In their defense, it is considered liquid because the liquid matter is described as not having a definite shape but will have one if it is already in a container, just like peanut butter.
With this, netizens expressed their thoughts on the surprising announcement of the agency, as most people consider this sandwich spread to be a solid matter.
An individual even asked if it is still considered liquid if it is inside a sandwich. This was answered by the agency as being considered solid because it became a spread on the sandwich.
"Solid foods, including peanut butter and jelly sandwiches, are allowed in carry-on bags with no quantity limitations or packing requirements," the agency answered.
Despite these explanations, others continued to send their sentiments, defending that peanut butter should still be considered solid based on their prior knowledge.
How about you? What are your thoughts about this? Is it solid or liquid?
Photo Credit:
https://twitter.com/TSA
Source:
https://www.tsa.gov/